About Us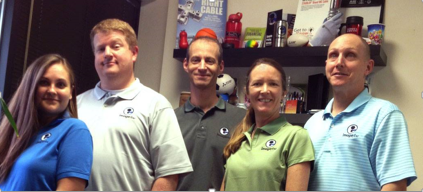 Imageflow Services, Inc., subscribes to a very simple set of rules; provide our customers with excellent service, high quality products and lowest cost.
Imageflow management and ownership offers over 40 years of experience in the printing services industry. This allows us to bring a level of service and expertise to our customers which is unparalleled. Our particularly keen knowledge of the printing and forms management needs of today's businesses will help your company reach its highest potential.
We offer printed products of all types: custom and stock, full color and spot color, brochures and catalogs, continuous and laser, business forms (checks, W-2, etc), snap-out, edge glued sets, tags, marketing literature, labels. Mailing solutions, promotional items. Click here to tour our on-line ordering system Stationery (letterhead, envelopes and business cards) is many times the first impression a customer or client has of your company. We know that these products are essential for day to day functioning of most companies and that you want access to them quickly.
Marketing literature has come a long way since the days of letterhead and envelopes. Four-color brochures, presentation folders, post cards and flyers are just a few of the relatively inexpensive eye-catching ways of making an impression on your prospective customers. Paper stock, too, can take your plain old information to new heights with vivid colors and interesting textures. Call or email us today for quotes or consultation regarding marketing literature ideas.
As a promotional products distributor, Imageflow has access to brandable promotional products such as cups, coolers, stickers, magnets, pens, calendars, bags, boxes, toys, desk accessories, and literally thousands more items. These promotional items are fun for your customers and a great way to keep your company's name visible. If you would like to see samples or hear suggestions, email your request to Imageflow and we can send you an email slide show or mail you samples.
Imageflow Services, Inc. recognizes that you have many options in selecting a company to meet your printing requirements. That is why we never take your business for granted.  We will alway go the extra mile to meet your companies unique needs. Whether it's basic printing needs, quick turn times or an on-site marketing consultations, Imageflow is the right company to choose!