Mail Services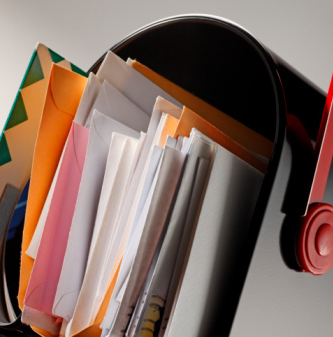 "ONE STOP DIRECT MAIL SHOP"
Imageflow Services, Inc is a direct mail specialist.  We specialize in DIRECT MAIL DESIGN, DIRECT MAIL PRINTING, MAILING LISTS, and BULK MAIL PREPERATION.  We have focused on providing customers with exceptional service and rapid turn-around-times on direct mail marketing projects for the past 11 years. Our clients really love the one-stop-shop capability we offer and our attention to all the details. Whether you are a seasoned professional or brand new to direct mail, we can help.
Imageflow handles short turn-around times for direct mail projects of all types.  Leave everything to us.  We're happy to take complete control over your entire project.  No more coordinating the arrival of envelopes, letterhead, mailing lists, postcards, inserts...etc.  From the printing, folding, inserting, sorting, sealing to the handoff at the post office, we will manage your entire mailing.  Or, we're happy to take your provided material and simply handle the addressing portion of the project.  Your choice.   
The Basics: 
We will  CASS certify your mailing list and apply bar-coded addresses, so that you get the lowest postage rate for automated mailing.

We offer the use of a postal permit for Presort Standard or Presort First-Class mailing at no additional charge.

We can even provide a mailing list for you based on your specific demographic parameters.