Digital / Variable Printing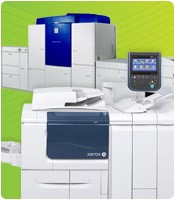 Digital printing has come a long way.  The equipment that Imageflow employs to produce digital jobs provides such impressive quality that it's often difficult to differentiate a digitally printed piece from an offset piece.
The benefits of printing digital are:
Cost effective short run, small quantity print projects.  While the unit cost of each piece may be higher than with offset printing, the lower set up costs make digital runs the wise choice for smaller projects.
Shorter turnaround.  

Because of the minimal set up time for digital print runs, they can often be turned same day or next day.

 
Variable Data Printing is a form of customized and often personalized digital printing. Using information from a database or external file, text and graphics can be changed on each piece without stopping or slowing down the press. For example, personalized letters, addressed postcards (a great option for small mailings) all can be printed with a different name and address or even a different graphic. Variable data printing is used primarily for direct marketing, customer relationship development and advertising.